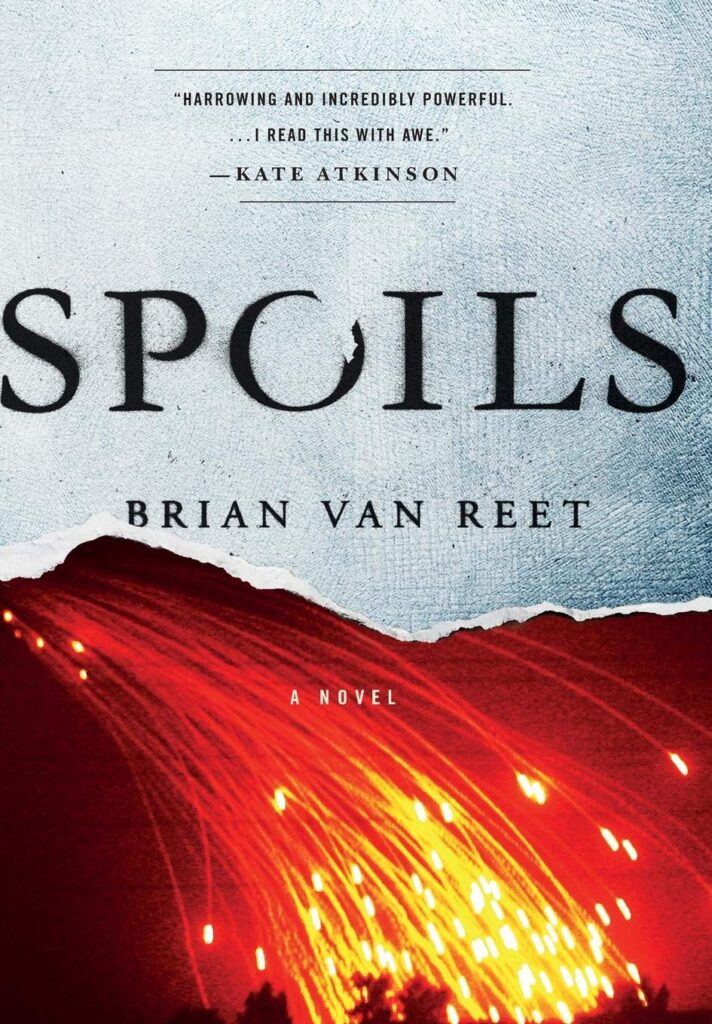 Spoils, by Brian Van Reet, takes the reader on a journey through Iraq in the first months of the 2003 invasion. The author writes with clear authority and knowledge after serving his own tour in the region with the U.S. Army as a tank crewman. According to his website, he received the Bronze Star for valor. Spoils centers on Cassandra and her comrades who are kidnapped by a mujahideen force engaged in jihad. The perspective shifts between a U.S. Army tank crewman, full of guilt at what they did to contribute to the kidnapping, Cassandra before and during the ordeal, and a senior mujahid in the insurgent force. It is an experience of perspective as these characters live through the same conflict.
It's up to the readers how much belief they suspend and to decide how authentic the voices are. I've never talked to a mujahid, as far as I know, so I take the characters at face value. As in most novels, there are some slow spots, but overall, the pacing is quick but not manic. The scenes are poignant without being over the top. The characters are well written with rich histories, and the action pulls the reader in. In only one scene did I want Van Reet to slow down and deliver slower-paced visuals, emotion, and terror. I'll let you guess which one that is as you read for yourself.
After the last page is turned, the reader may find themselves wondering about war, the character's lives, and why they made the choices they did. They may also wonder about real-life soldiers, real characters, and what it was like over there. I hope so and I bet Van Reet does, too. When did the rise of extreme terrorism, beheadings, and the use of video and propaganda really make its way onto the world stage? Little did these characters know that just around the corner from 2003, the world would enter the age of YouTube (the platform came online in 2005). This is not a happy thought in this context because it's not a happy story in the book, or in real life.
Overall, the story is comparative as the reader experiences one conflict from three sides, contemplative as the reader absorbs many voices, and maybe a little melancholy, especially if one is motivated to look up actual prisoners of war. Real people. Real outcomes. For those who like novels about war written by those who were there, this is a good pick.
You can find Spoils at Amazon or other retailers.